Learning together: the Integrative Study Room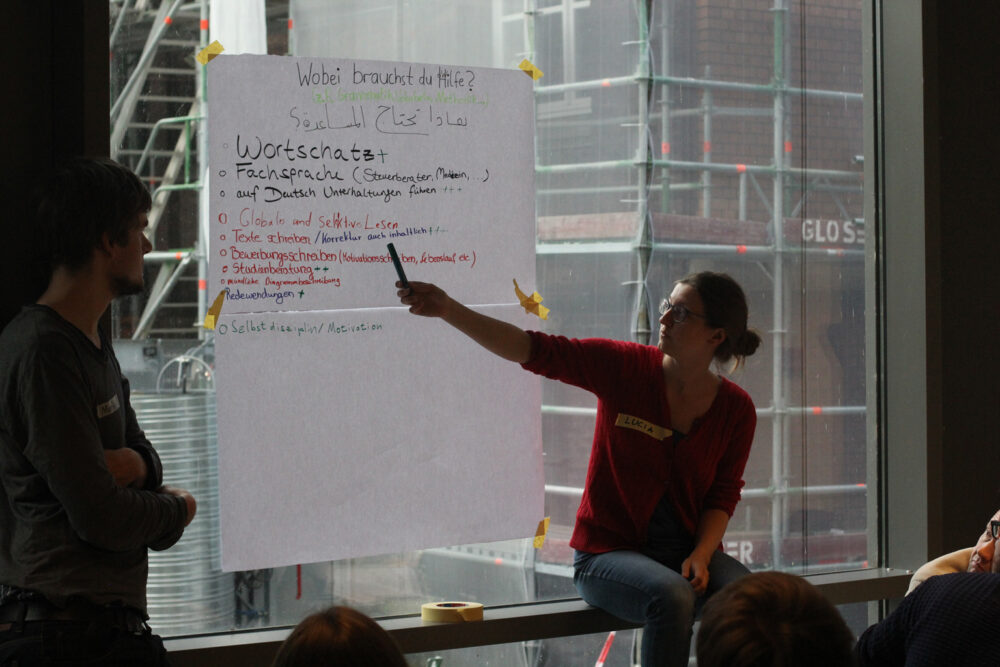 We meet every Tuesday at 6:30pm in the study room at the MOGAM of RWTH (Kármánstraße 15a) to practice speaking German freely. For this, we choose a topic and discuss it together with German beginners, advanced learners and native speakers.

Our offers are non-binding and free of charge.
Get in Touch: Regular Table & Cooking Evening
Come by to our regulars' table! We meet every second Mondy at 8:15 pm at Chico Mendes and chat about everything that is going on. It's a good opportunity to get into conversation, practice German or ask all the questions you've always wanted to ask. It will be sometimes educational, often surprising, but always fun. Every Monday, Aacheners and refugees together, at different locations. We look forward to seeing you 🙂
Sport Connects People: Integrative Sport Projects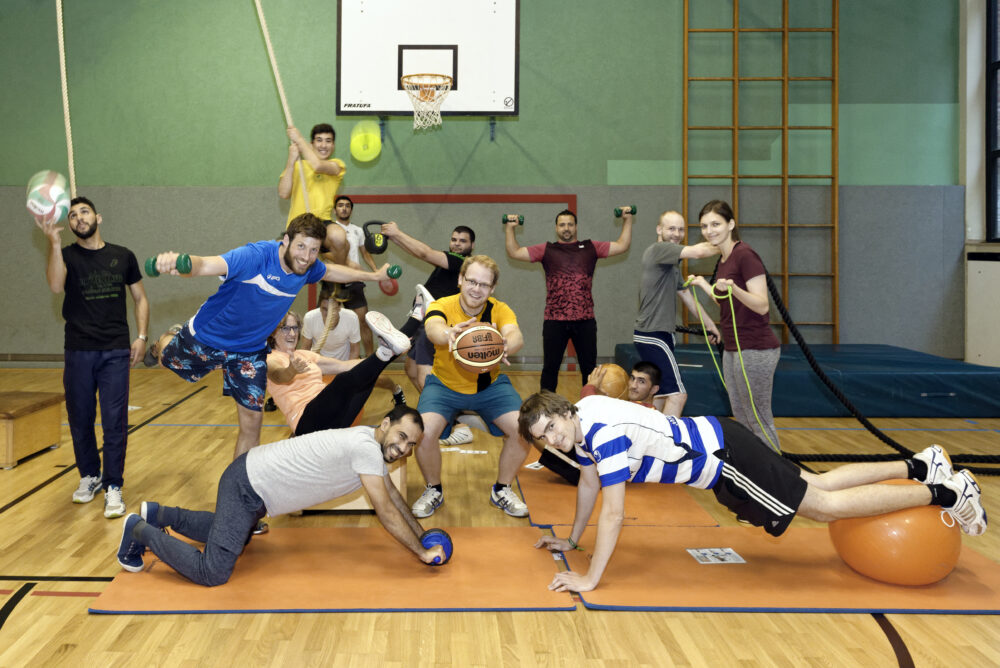 Every Tuesday at 8:15pm we meet in the sports hall at Lortzingstraße 15 to do sports together.

After warming up, we will do circuit training for about an hour, and afterwards, if you still feel like it, you can play a round of basketball, volleyball or frisbee.

We recommend getting tested beforehand.

Every Sunday, football training takes place at 6:30 pm on the soccer ground at Vaalserstraße 292 statt! After warming up and a small training session, we form teams and play against each other. Come by, get to know us and have fun kicking!

Please be there 10 minutes before so we can start on time.

During Ramadan, soccer training is paused. We will resume on May 8, 2022.
All our projects are free of charge, organized on a voluntary basis and open to everyone. No registration is required, you can just drop by.
You want to get involved or otherwise participate with us, but there is nothing in the current offers that appeals to you? We always look forward to new suggestions or ideas and we offer an environment in which you can easily set up your own projects.